Welcome to the 2021-2022 Season!
The San Jose Youth Symphony gives young people a foundation for life through orchestral music. We create programs that assure young musicians achieve technical proficiency, musical knowledge and an emotional connection to music. We strive to make each performance for the community uplifting, spirited and exciting.
---
GENERAL AUDITIONS: 2022-23 SEASON
Thursdays & Fridays (4 pm – 9 pm): March 31, April 1, 7 & 8, 2022
Saturdays (all day): April 2 & 9, 2022
To apply, fill out and submit an online application.
DEADLINE: MARCH 24, 2022
We will schedule on a first-come, first-served basis, and will do our best to accommodate your date preferences you list in the application. 
School-age children, ages 8 and up (3rd grade+) are welcome! 
Marching Band musicians are welcome to apply for an audition now, and then join after marching band season ends
---
Our Philharmonic Orchestra Toured Montevideo, Uruguay, and Buenos Aires & Rosario, Argentina in June and July!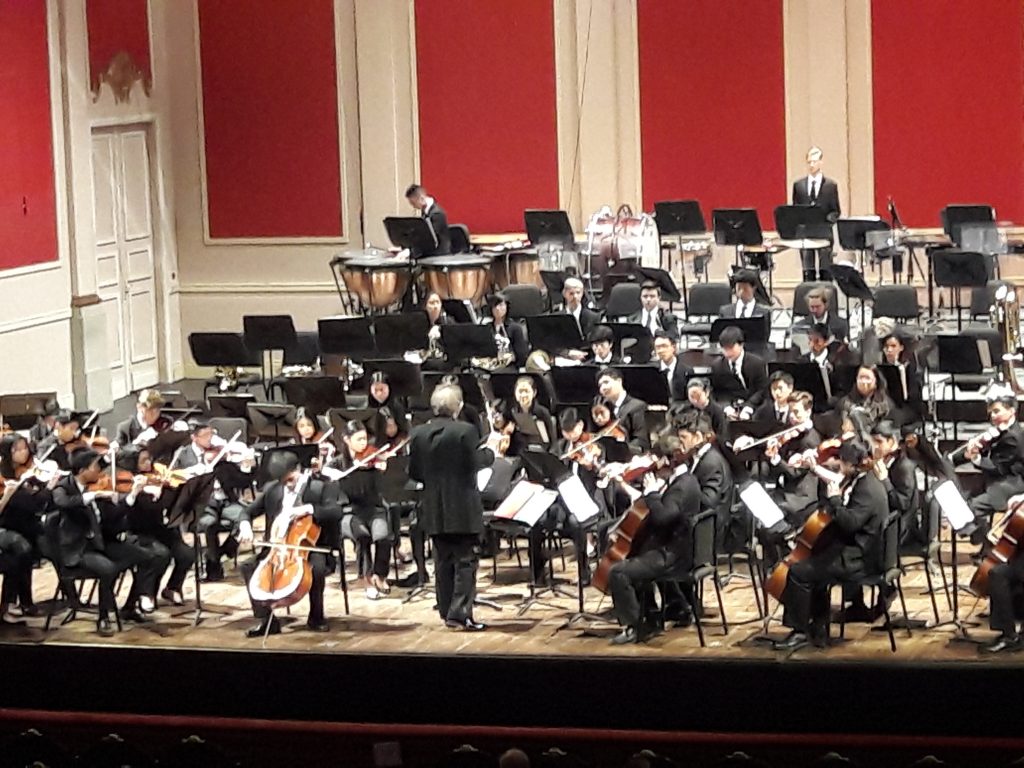 July 4th Performance at El Teatro Colón in Buenos Aires, Argentina
---