2022-23 Season Opener Concert
***Ticket purchases now available online
The Philharmonic Orchestra Performs Debussy, Ibert, Saint-Saëns, Dvořák and Smetana
The San Jose Youth Symphony's Philharmonic Orchestra, under the artistic leadership of Music Director and Conductor Yair Samet, presents its 2022-23 Season Opener Concert to be held on Saturday, December 3, 2022, 2 pm, at the California Theatre, 345 S. 1st Street, San Jose, CA 95113.
The orchestra will open with Debussy's Nocturnes – Fêtes, with its impressionistic and fantastical vision of a festival, followed by Saint-Saëns' lively and cheerful Marche Héroïque, and end with Smetana's patriotic and inspirational The Moldau. This concert will also feature two winners from the 2022 Young Artists' Competition, proudly sponsored by the San Jose Symphony Foundation*. Outstanding young soloists, Grace Yan, flutist, will perform Ibert's Concerto for Flute and Orchestra; and Justin Kim, cellist, will perform Dvořák's Cello Concerto in B minor.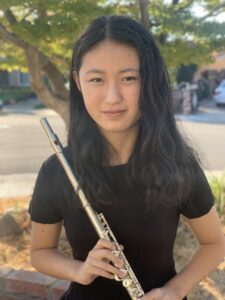 Grace Yan is a junior at Evergreen Valley High School. She has been playing the flute since she was 5 years old. This is  her fourth season with the San Jose Youth Symphony, having been with the Avant and Avancé Flute Choirs during her first two years before joining the Philharmonic Orchestra last season.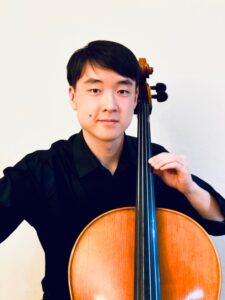 Justin Kim is a junior at Bellarmine College Preparatory. He started playing the piano when he was 5 years old and then started playing cello at age 8. He first joined the San Jose Youth Symphony in 4th grade and is currently in his 2nd season with the Philharmonic Orchestra.
The San Jose Youth Symphony (SJYS) is one of the oldest and finest youth orchestras on the West Coast of the U.S. Founded over seven decades ago as part of the former San Jose Symphony, SJYS has a rich tradition of musical performance and education.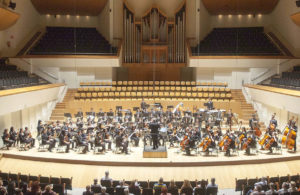 The musicians of SJYS, all school-age youth, are chosen from more than 650 applicants through our annual auditions. The SJYS comprises 12 distinct performing ensembles: two full orchestras, a Chamber orchestra, two flute choirs, two string ensembles, as well as winds, harp, saxophone, percussion and jazz ensembles.
* "San Jose Symphony" is a registered trademark of the San Jose Symphony Foundation and its use in all its variations is by license.