CONCERT ORCHESTRA
The Concert Orchestra trains intermediate-level musicians to develop the ensemble playing skills needed for a full orchestral setting, including various performance practices, and arranged standard orchestral rep which is challenging, yet within the abilities of the ensemble's overall musicianship.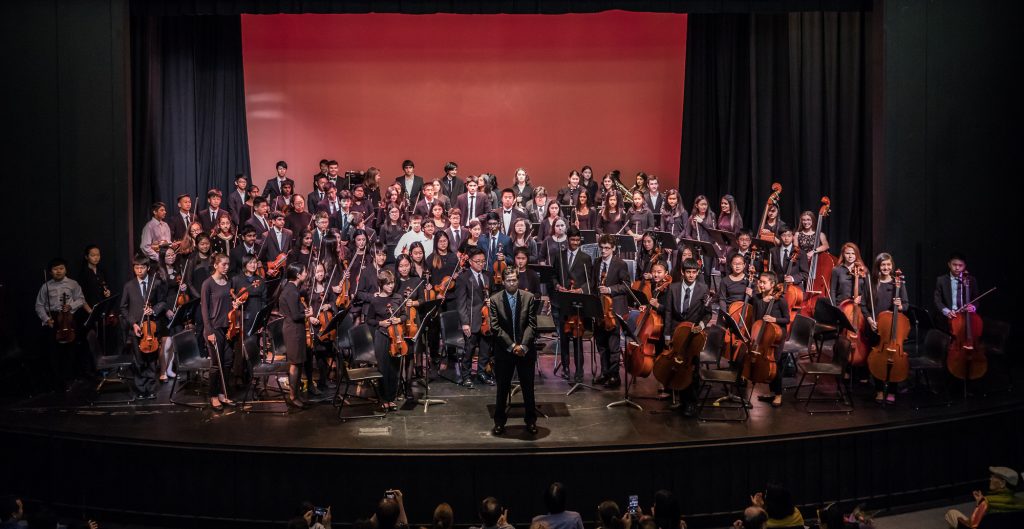 Christy Crews is the new conductor of the Concert Orchestra for the 2022-2023 Season.
Concerts
The Concert Orchestra performs three concerts per season at various concert venues in our community.  The concerts feature the prior season's Solo Competition winners who perform as soloists with the orchestra. The Concert Orchestra's Solo Competition is kindly sponsored by the San Jose Symphony Foundation.
Rehearsals
Rehearsals are held every Monday from 6:30 – 9:00 pm at Faith Lutheran Church (FLC), located at 16548 Ferris Avenue, in Los Gatos. (map)
Sectionals
Concert Orchestra musicians will benefit from sectional rehearsals throughout the season, where they will be coached by leading professional musicians from the area.